You're here because the old wooden bench that you have to teak oil every month isn't enough for you.
You need something that can withstand the test of time without any maintenance on your part.
Well you're in luck, because here is the best type of all weather bench you will find anywhere in the UK.
Updated Feb 2018 – Garden Centre Shopping have a new range of benches, which include a range of 2 and 3 seater benches that can be purchased online.
Best Types of All Weather Benches
After testing and browsing online over the last few years we have come to the conclusion that by far the best brand of all weather bench is Winawood.
What is Winawood?
Winawood is a brand by Innovators International focused on providing a bench that looks and feels like wood, but doesn't require any maintenance.

What is Winawood made from?
Winawood is a composite material made from compressed plastics. This compression process creates the grain effect that makes it the ideal wood replacement.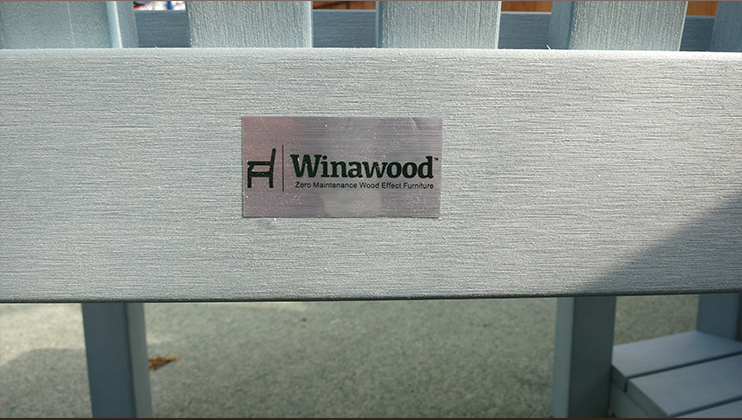 Winawood Products
There is a fairly large range of Winawood available, with colours such as Teak, Brown, Duck egg green, Blue and White available. The types of furniture are broad too, including:
Benches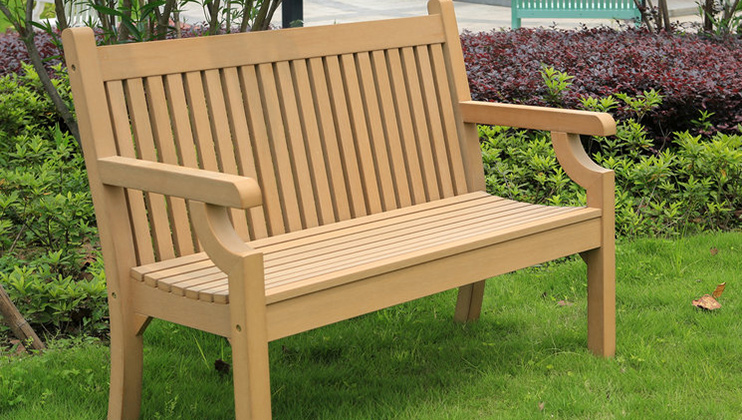 2 seater benches and 3 seater benches are available from Winawood.
Love Seats
Inward facing love seats for 2 people.
Dining Sets
4 seater square dining sets with 4 chairs, and 6 seater rectangular dining sets with 2 benches and 2 chairs.
Winawood Reviews
There are plenty of positive reviews for Winawood online, including:
""Fantastic, we love it. Still looks immaculate, just so easy to wipe clean. Very strong and sturdy. Thank you for your great service""
"I'm very pleased with my Winawood bench, and tell all my friends how good the seats are!"
"However one that really stands out as high quality is the range from Winawood, a brand from Innovators International. It's a compressed polystyrene material, but don't let that put you off, as it creates a wonderful grain effect, that looks and feels like real wood. However this furniture is completely weatherproof, and will not warp, rot, or go brittle when left outside, whether that's the sun or the cold and ice."