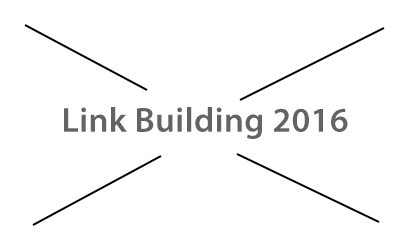 Things have changed a little as we move through 2016, with link building and the way Google looks at linked data the most important aspect that has changed. I will be looking over the greatest changes in this article, with actionable SEO tips that you can use to rank your websites higher in the search engines today, in August 2016.
Black Hat SEO Changes
In the darker side of the internet, things are changing in waves in the world of Black hat link building, with big changes in the way people are scaling, and in what they prioritise as far as link equity goes.
Private Blog Networks
These have been a key focus for many black hat SEO's over the past few years, but as detailed by this article on private blog networks by Matt Jackson, they require a lot more complicated thought before using them as part of your link building strategy in 2016. What is a PBN? Find out here.
Social Media Manipulation
Using multiple social media accounts seems to be a common tactic to influence popular opinion at the moment, with tools like Browz.io rising in popularity, enabling everyone to have access to an army of fake social accounts at their own discretion.
White Hat SEO Changes
Things have also changed in the way we outreach on our white has SEO campaigns, including how we communicate with website owners, and the types of links we look for.
Outreach and Content Marketing

We often find in our white hat link building campaigns, that contextual links from hyper relevant pages are out-perfoming all other forms of link building in 2016, even better than generic high authority links.
Keyword Cannibalisation and Duplicate Content
Keyword cannibalisation has changed in 2016, and it's linking a lot more with duplicate content, and the idea of topical content authority pages, that cover multiple user intentions on one page, and therefore rank for multiple pages at once, which is now an SEO best practice.
This piece is a paid advertorial.
Happy gardener, from England, with a passion for native plants and eco-friendly practices.
Latest posts by John Freedman (see all)